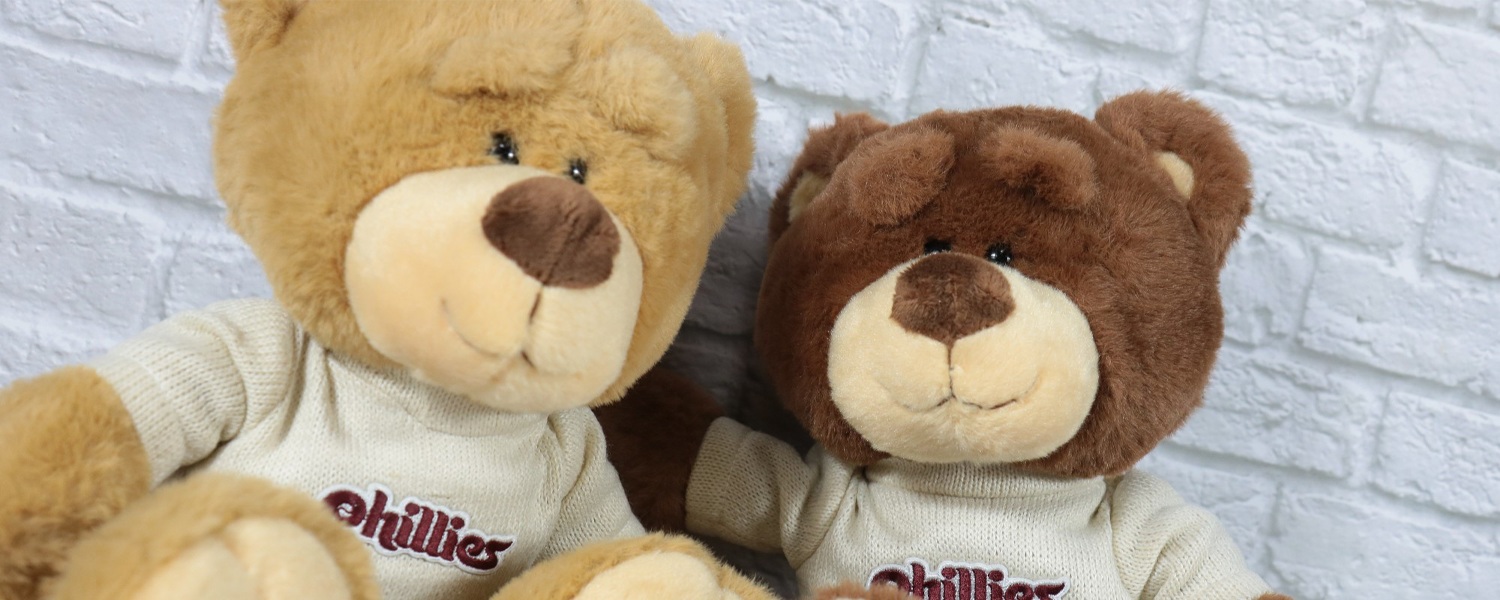 Phillies Pride Teddy
Introducing the Phillies Fuzzy Wuzzy Collection:
Get ready to cuddle up with cuteness overload from our Philadelphia Phillies Fuzzy Wuzzy Collection! Introducing the Dark Brown and Light Brown Teddy Bear, all decked out in its very own miniature Phillies sweater featuring the iconic team colors and logo.
This adorable Teddy Bear is the perfect companion for any Phillies fan. With its plush fur, squishy paws, and button eyes that radiate team spirit, it's impossible to resist its charm. But what sets this bear apart is its stylish Phillies sweater, mirroring the team's iconic look. This miniature garment captures the essence of Phillies pride, making it a must-have for any dedicated fan.
Embrace the coziness and team spirit as you snuggle up with this lovable Teddy Bear. Whether you're cheering on the Phillies from the comfort of your couch or taking it along for game day adventures, this bear is the ultimate symbol of your fandom. Its softness and warmth will bring joy to fans of all ages, making it an ideal gift for loved ones or a cherished addition to your own Phillies memorabilia collection.
Join the ranks of Phillies fans who have fallen head over heels for our Philadelphia Phillies Fuzzy Wuzzy Collection. The Dark Brown and Light Brown Teddy Bear in its Phillies sweater is a delightful representation of your love for the team. So don't miss out on this adorably fashionable tribute to the Phillies. Grab your very own Teddy Bear today and let your Phillies pride shine with every snuggle!