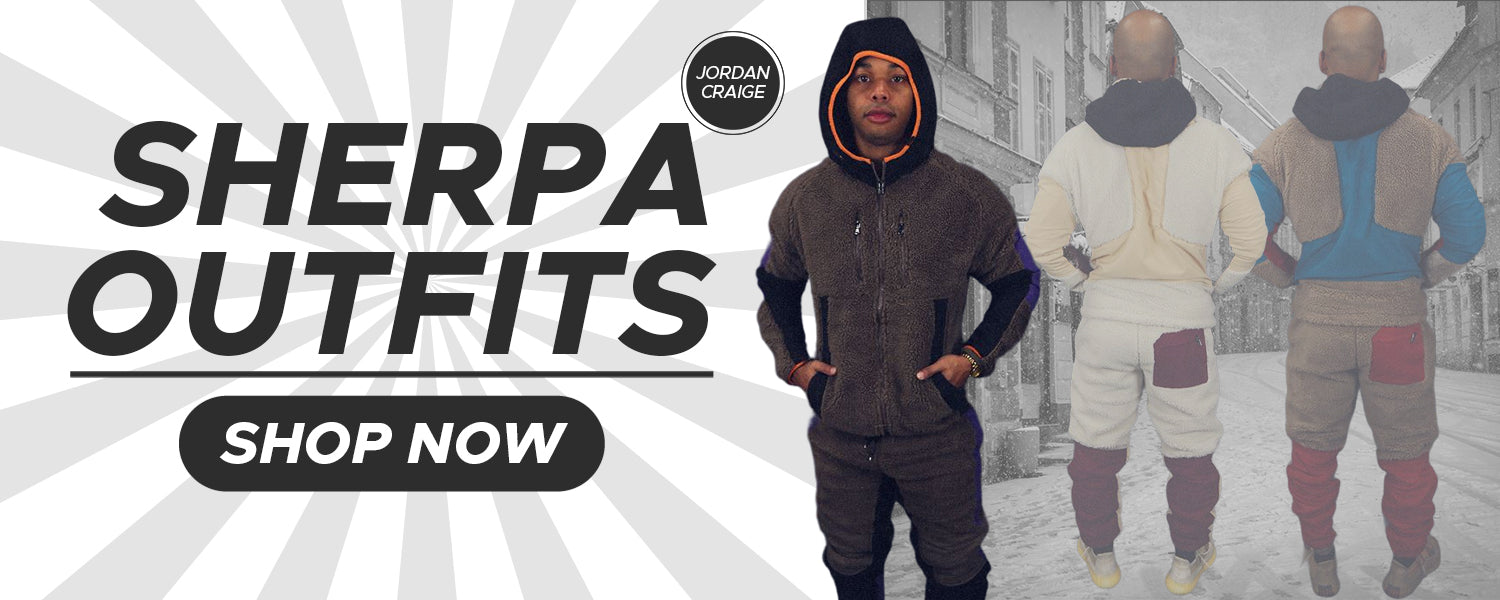 Sherpa Two Piece Set | Matches Sneakers | Sherpa Tech Pullover Jackets
Sneaker Matching
All of the Sherpa Jackets and Sherpa Pants in this collection are all made to match different types of sneakers. From shoes like Jordans to Yeezys. You can match tons of sneakers to any of the clothing items in this collection and your fit will be brought to the next level. Sneaker Matching is a huge part in the creation of this collection and the clothing items do not disappoint. No matter what the weather is outside you can match this amazing Sherpa Collection with any sneaker of your choice.
The Perfect Material and Details
These Sherpa Tech Pants And Jackets have many details that can be missed by just looking at the pictures. To start off, the Sherpa Pullover Hoodies have pockets all over. To be exact, you have two pockets in the normal place pockets always are and you have two pockets in the chest region for holding even more items of your choosing. The Sherpa pants also have 3 different pockets, two on the front and one on the back. The Sherpa Jacket has a hoodie that has adjustable strings so you can make the hood as tight as you would like.
Shop now to get your very own Men's Sherpa Pullover Jacket or Sherpa Tech Pants To Match Sneakers Today!