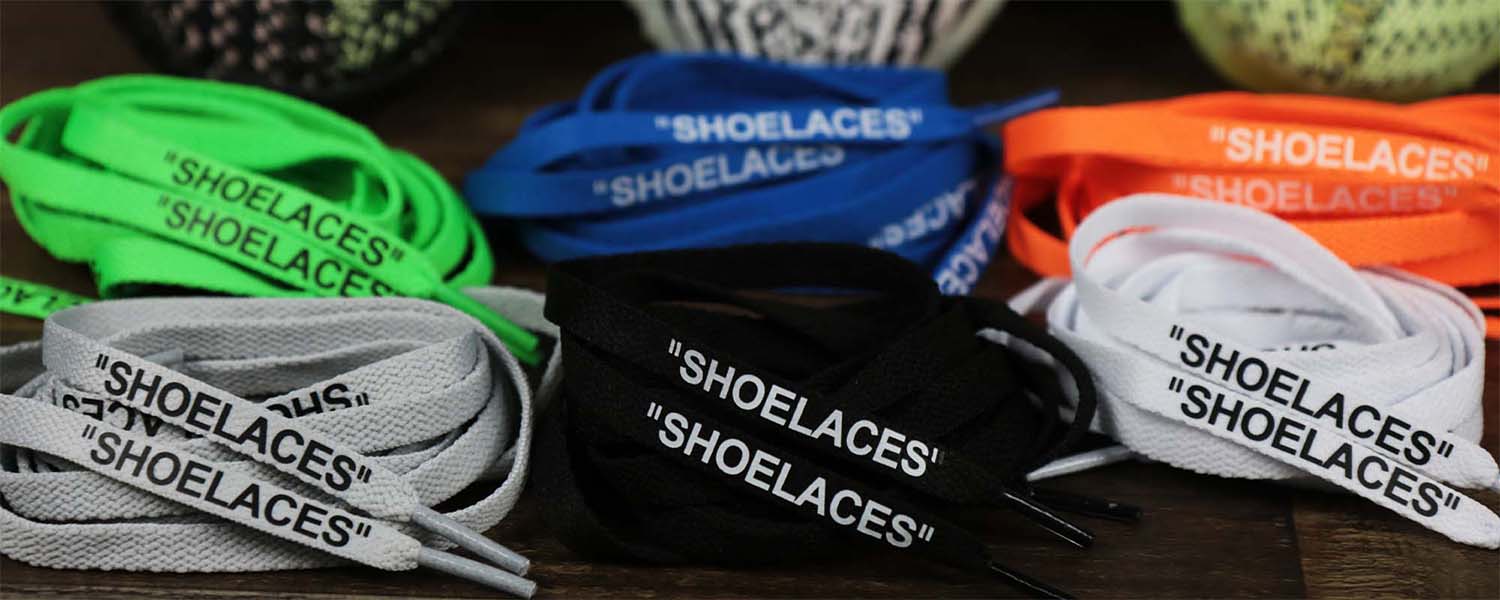 Flat Print Shoelaces | Flat Print Laces to Match Your Shoes | Print Shoe Laces to Match Sneaker
What are Flat Print Sneaker Shoelaces?
Flat Print Sneaker Shoelaces are Flat Laces with Prints on them. Like our Black "Shoelaces" Flat Laces which have the word shoelaces right next to the aglet. The Flat Laces make them different from most designer shoes and the print "Shoelaces" makes these Flat Print Shoelaces even more unique. So if you've been wanting to customize your designer shoes and make them look even sicker then you need our Flat Print Shoelaces. 
Can these Matching Shoe Laces match my Designer Shoes?
Yes, you can replace your pair of stock Shoe laces with some stylish Flat Print laces that'll match your favorite pair of shoes seamlessly. The designer shoe matching text print laces found in this collection are designed similarly to the Designer laces that come with the designer shoes so they'll make a perfect pair of replacement shoelaces whether you lost your pair of laces, they got dirty, or you're looking for a more interesting pair of laces than the standard stock laces. So start customizing with designer laces with our Text Print Flat Laces today and remake your favorite pair of shoes.
What is Special About the Text Print Sneaker Shoe Laces?
Though the Text Print Sneaker Shoelaces are tiny they have many different features about them. The most obvious one is the word "Shoelaces" printed next to the aglets which match the color of the laces. The Text Print Sneaker Shoelaces are flat which can completely change how the shoes look because of the way flat laces lay on shoes. So if that sounds amazing to you then go and grab one of our flat laced Text Printed Shoelaces today and make your new favorite outfit today.