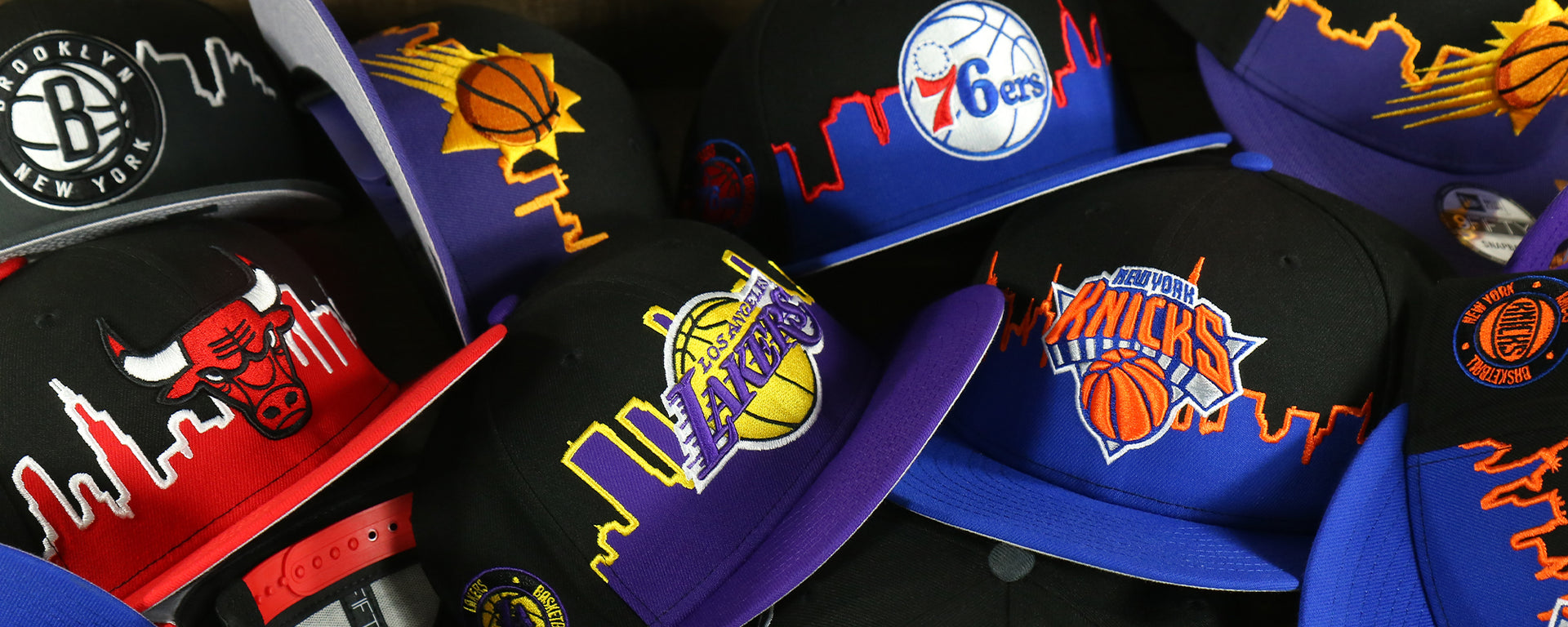 City Skyline Side Patch 9Fifty Snapback Hats | Skyline 950 Snapback Hats
What is the city skyline snapback hat pack all about?
The city skyline pack consists of classic 9Fifty snapback hats from New Era to help every fan show love not only for his or her team but also for their city. Every single 9Fifty snapback hat in the New Era City skyline pack features the team logo, the city skyline, and a side patch, making this collection of snapback hats super-premium and super-original. Add to that that they feature the team colors and fit all head sizes, these city skyline snapback hats are a must-cop for any NBA fan. Another great feature of the city skyline snapback hat packs is that instead of designing a generic skyline, New Era used an accurate representation of the city skyline.
What teams are available for the New Era city skyline pack?
The New Era city skyline 9Fifty snapback hat collection is full of NBA basketball teams exclusively as the City Series is something that primarily the NBA does. While the MLB also has started doing the city connect line, which is somewhat similar, the NBA has always year after year put out fan gear to show love for the cities that the teams are from. Some of the teams worth mentioning are obviously our local Philadelphia 76ers, the iconic Chicago Bulls colorway, and of course the Los Angeles Lakers with superstar Lebron James.
Are only snapback hats available in the city skyline?
The majority of the hats we picked up from New Era in this collection were 9Fifty snapback hats. Mostly adult 9Fifty snapback hats, with a few youth snapback hats, however we also do have the Philadelphia 76ers city skyline hat in fitted cap as well.