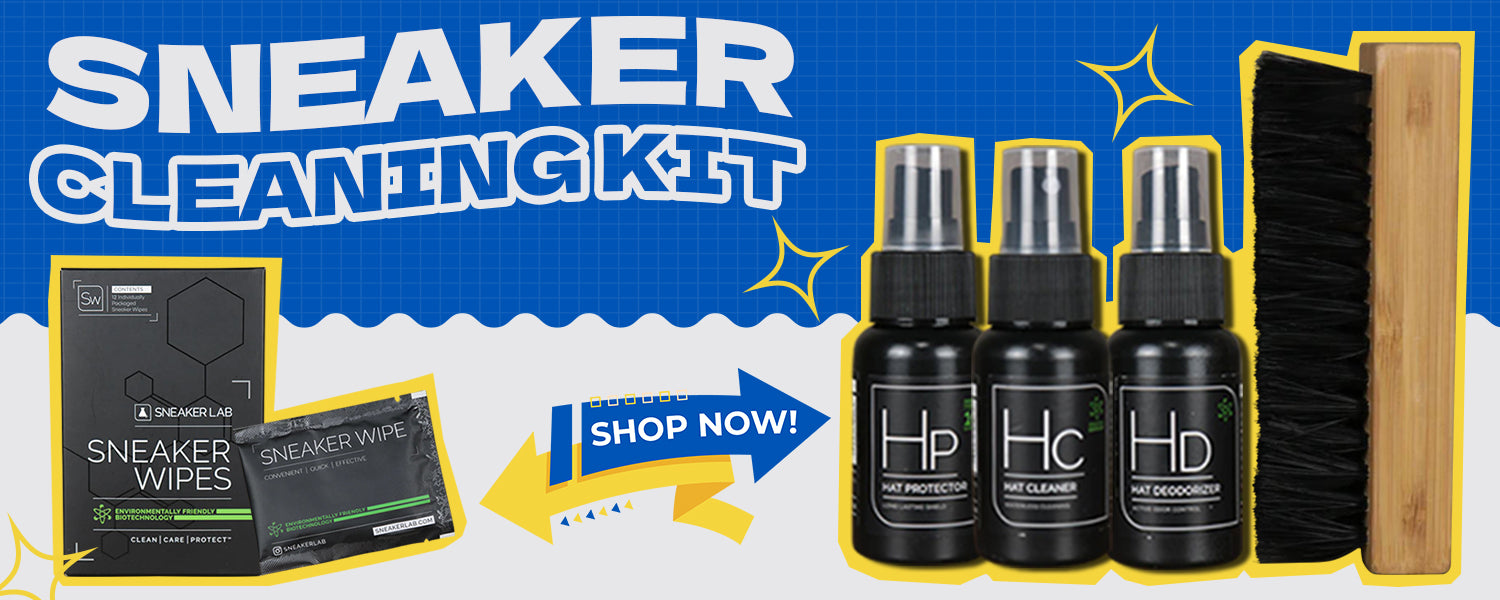 Sneaker Cleaning Kit | Shoe Care Portable Wipes | Sneaker Protector Premium Kit
What is a Sneaker Care Kit?
A Sneaker Care Kit is the perfect way to keep your shoes in tip top shape. With everything from Shoe Cleaners to Shoe Wipes, everything you will need is included in these kits. The Shoe Cleaner Care Kits are portable and easy to bring around for perfect on the go shoe cleaning, so you never have to worry about your Jordans or Yeezys being constantly dirty. Included in this collection are also sneaker deodorizers, that take away any smell in your shoe to make it like it is brand new right from the store. Also included is a sneaker protector to spray on your sneaker to keep any stain off, just for that extra layer of protection. Finally there is the classic sneaker cleaner. Just apply it and scrub with the included brush and your shoes will be as good as new.
Sneaker Wipes
The Portable Sneaker Wipes included in this collection are even more portable than the kit. Just unwrap one and just wipe the stain away right then and there. You don't have to wait for it to dry or anything like that, just wipe and you are good to go. For the sneaker wipes, you can either buy them in groups of 12 or individually. No matter how you buy them, they will be individually wrapped to make sure they are perfect when you need them to be.
Shop now to get your very own Sneaker Cleaning Kit or Sneaker Cleaning Wipe today!