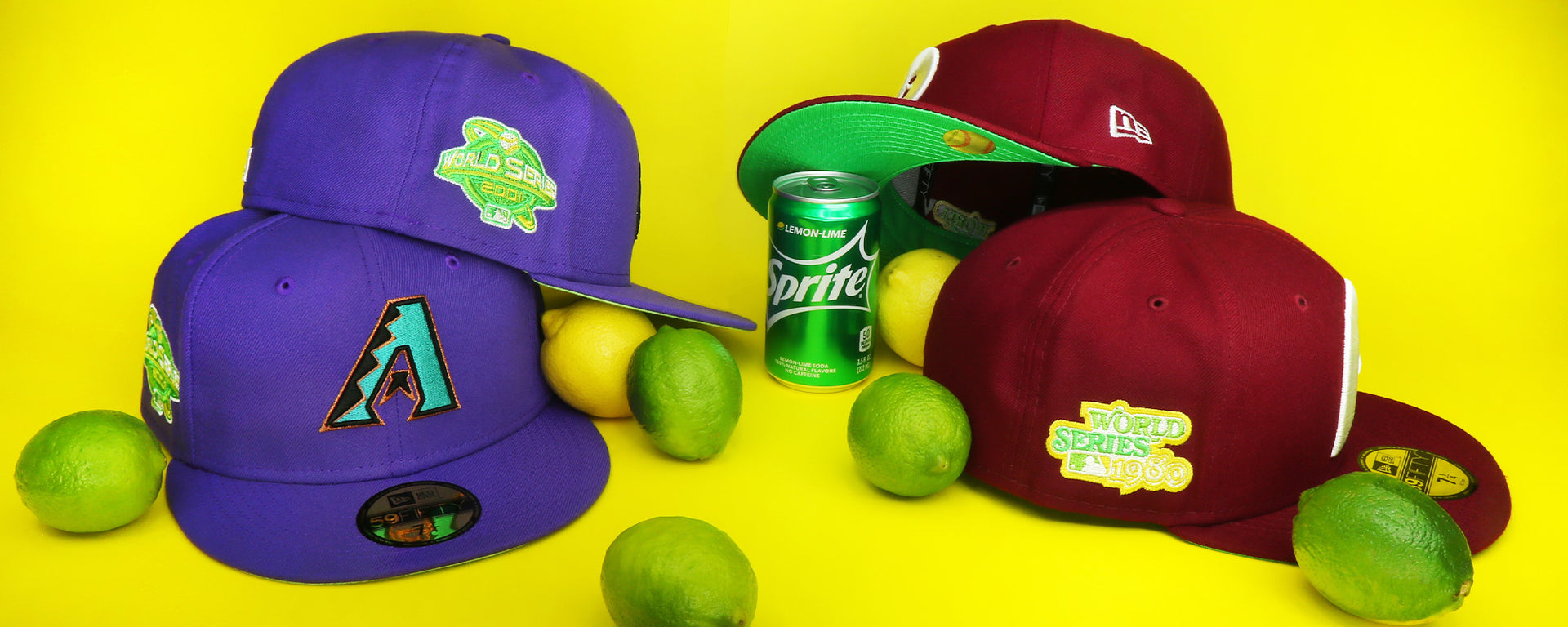 🍋 Citrus Pop Exclusive Custom 59Fifty Lemon Lime Side Patch Fitted Cap Pack
Why is this fitted cap collection called Citrus Pop?
This exclusive fitted cap collection is a custom 59Fifty fitted pack featuring a unique color scheme for the side patch, Batterman, sweatband, and under visor. The colors used include an incredibly bright yellow and bright green, reminiscent of the citrus fruits of lemon and lime. Side by side with the popular lemon lime soda, the custom side patch fitteds look almost as if they were fully based off of the colorway.
What is a Cooperstown Batterman logo?
 Featured on the back of the fitted caps in this Citrus Pop Fitted Cap pack is the Cooperstown Batterman logo. This version of the MLB Batterman logo is placed on the back of a fitted cap whenever the front logo and patches being used are from a retro "Cooperstown" era, hence the old-school Batterman is used on the fitted.
What teams are featured in the Citrus Pop pack?
The teams we picked up in the New Era exclusive Citrus Pop fitted cap pack are the Arizona Diamondbacks and the Philadelphia Phillies. The purple color scheme of the Diamondbacks fitted makes it reminiscent almost of a Bel Air 5 color scheme or that of everyone's favorite turtle ninjas.