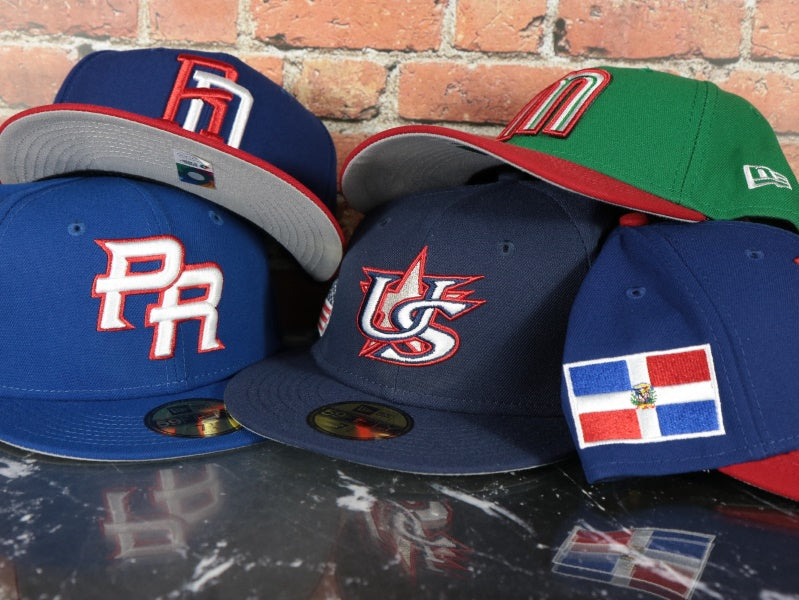 2023 World Baseball Classic Hats | New Era World Baseball Classic 2023 Hats
What teams are available in the 2023 World Baseball Classic Hat collection?
The 2023 World Baseball Classic Hat collection features four teams: Mexico, Dominican Republic, Puerto Rico, and USA. These teams have been carefully selected to represent the best baseball talent from North America, Central America, and the Caribbean.
The hats in the collection come in two styles: 9FORTY Dad Hats and 59Fifty Fitted Caps. The 9FORTY Dad Hats are casual and comfortable, perfect for everyday wear. They feature an adjustable strap at the back to ensure a comfortable fit for all head sizes. The 59Fifty Fitted Caps are more structured and fitted, providing a sleek and stylish look. They are designed to fit snugly on the head and are available in a range of sizes to ensure the perfect fit.
What is the World Baseball Classic?
The World Baseball Classic (WBC) is an international baseball tournament featuring teams from around the world. It was first held in 2006 and is now held every four years, with the most recent tournament taking place in 2017. The tournament is sanctioned by the International Baseball Federation (IBAF) and is recognized as the premier international baseball event.