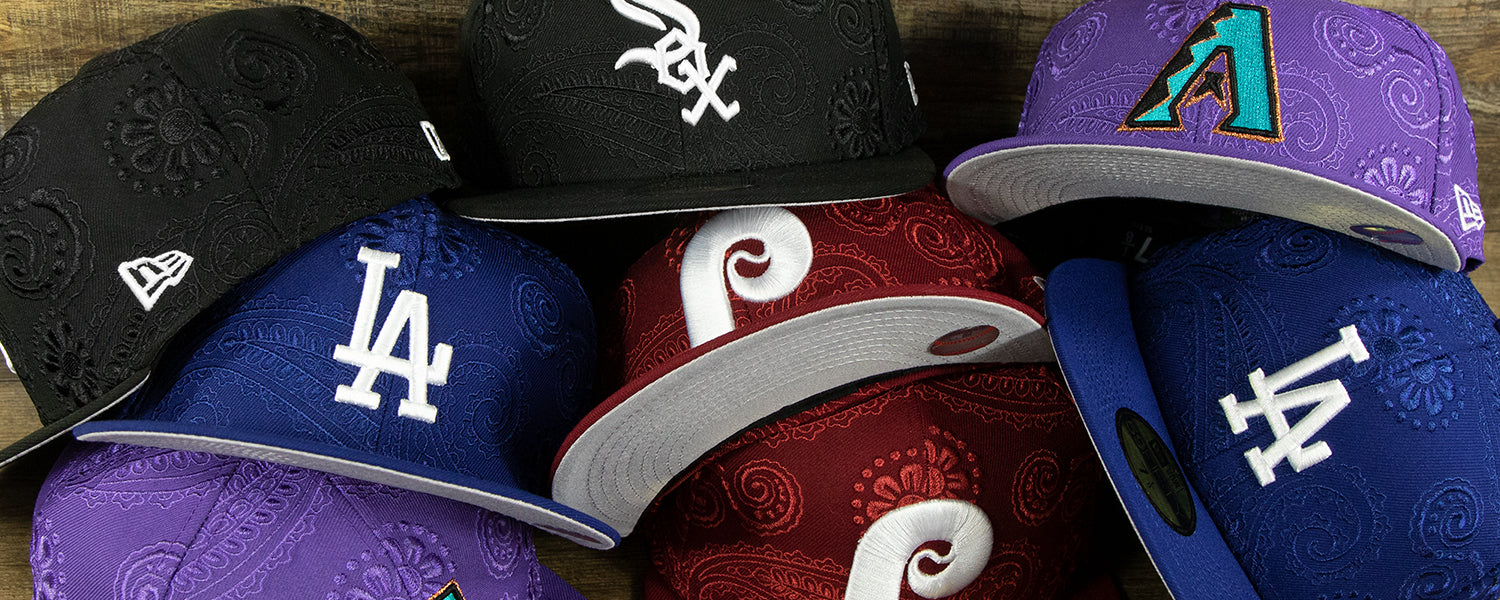 New Era MLB Swirl Paisley Bandana Embroidered 59Fifty Fitted Cap
Is the bandana printed or embroidered?
The bandana paisley print on the MLB Swirl Paisley is not printed, it is actually a tonal embroidery. This means when the 59Fifty fitted caps were being assembled, an identically colored thread was used to stitch ontop of the fabric to give it a paisley bandana pattern when the light hits the cap but still being somewhat subtle. All six panels of the MLB Swirl 59Fifty Fitted Cap pack, feature the tonal embroidered bandana pattern.
What do these feel like, in-hand?
Because the paisley bandana pattern is embroidered on this MLB Swirl Paisley Bandana 59Fifty Fitted Cap pack, the material on these feels slightly thicker due to the added weight of the embroidery on all six panels. While it's not heavier to the point of being uncomfortable to wear, it is heavier than a traditional 59Fifty Fitted Cap.
What's the UV color?
All the caps in this MLB Swirl paisley bandana print embroidered 59Fifty fitted caps are grey bottom fitted caps. This means that the under visors of these fitted caps are all grey. This is a neutral color and typically the standard default under visor color for a New Era fitted.