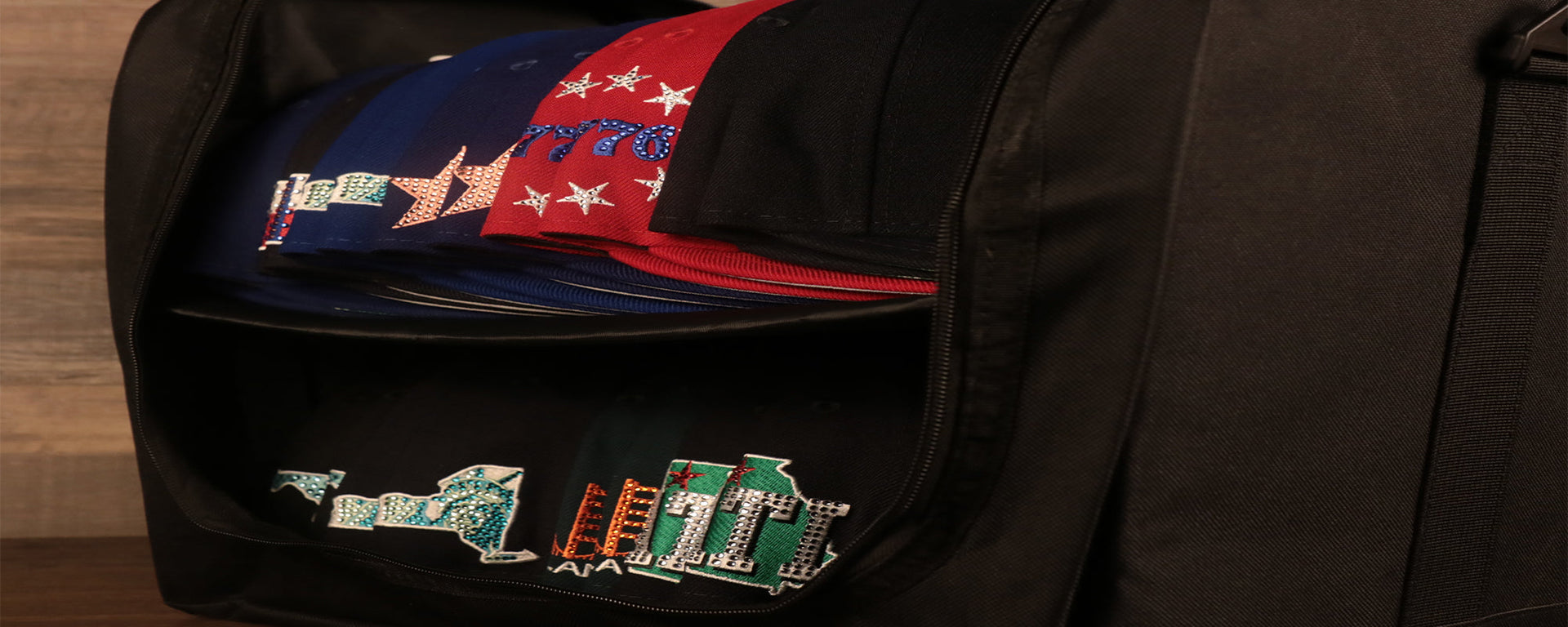 Shoe and Hat Travel Bags | Carry-Ons For Sneaker Heads and Hat Lovers
Whether your a sneakerhead or a die-hard cap collector, we've crafted some of the best travel and storage solutions for you at an incredible price.
Sneaker Travel and Storage
When it comes to being on the go with your favorite pair of kicks, there are tons of problems that go along with it. Protecting your sneakers comes first and foremost. Thats why we designed the Sneaker Duffle Bag : Flight Pack, and the patent-pending Sneaker Bag For Travel and Storage with See-Through Window : Black Box. With these two amazingly affordable sneaker bags you're now able to travel with your sneakers and store them / display them when you arrive at your destination. The Black Box sneaker bag has a clear window so you can see what pair of sneakers are inside and they clip together and in your closet so you can put them on display and easily access them. The Black Box and Flight Pack go together so you can get a full sneaker storage and sneaker travel set for less than most sneaker duffle bags on the market alone!
Cap Travel and Storage
Just like collecting sneakers, collecting hats is a hobby that can take up a lot of space and when you want to rock your favorite hats and are traveling, the last thing you want to do is damage a brim or crush a crown. That's why we started offering cap storage solutions for the heavy-duty hat lover. Our crown jewel, when it comes to headwear storage, is the 24 Pack Cap carrier which can fit up to 24 59Fifty New Era fitted caps seamlessly. This is perfect for taking your hats on the go or storing your favorite fitted caps , keeping them clean and lint free.