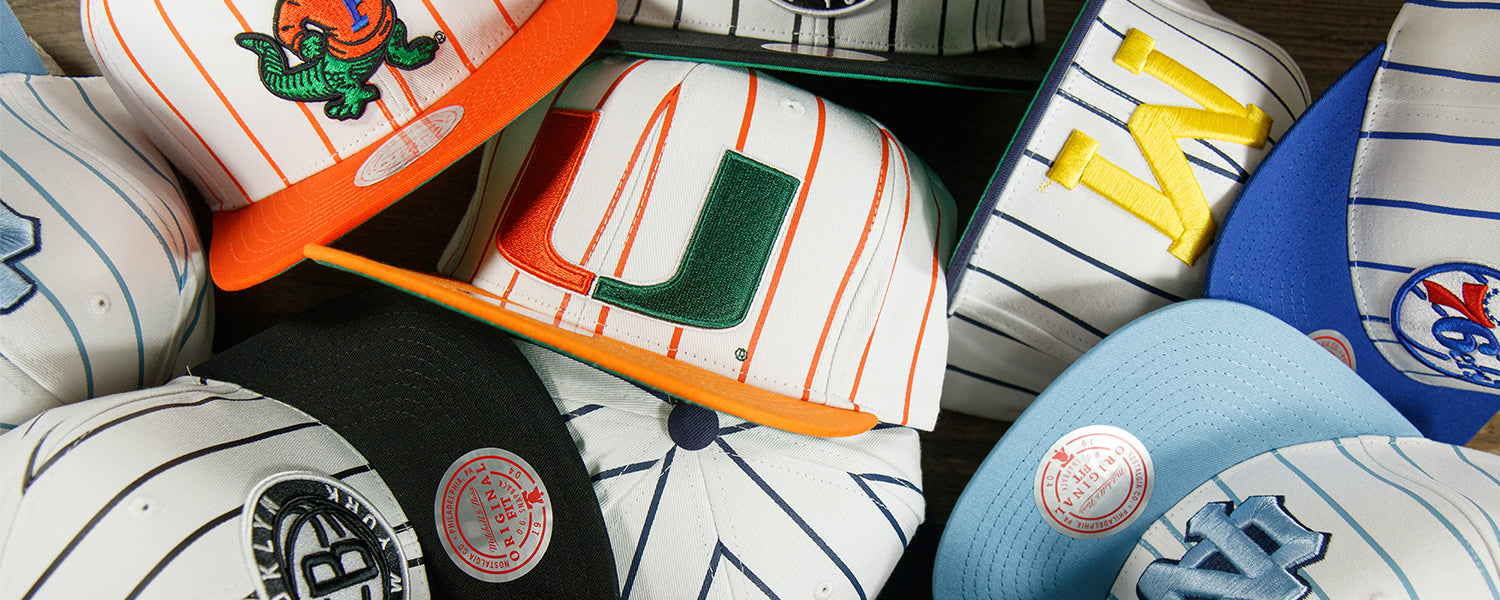 Vintage Pinstripe Baseball Hats | Mitchell and Ness Pinstripe Snapback Hats
What makes these pinstripe snapback hats vintage?
The main thing that makes a pinstripe baseball hat vintage is the style/design. Pinstripe hats today are not really as prevalent for everyday design unless somebody is intentionally trying to wear or create a retro nostalgic hat. The main reason for this is that back in the day pinstripe hats were much more commonplace. Due to this, there has become assimilation of the era that pinstripe hats were worn and the nostalgic feeling that they produce. Now, when we see vintage hats produce an immediate association with the vintage vibe.
Who makes these pinstripe retro snapback hats?
The retro pinstripe snapback hat in this collection are all created by Mitchell and Ness. Mitchell and Ness is one of the oldest sportswear manufacturers in the United States and has become synonymous with vintage nostalgic sports apparel. That's why these pinstripe retro snapback hats are really as good as it gets in terms of old-school sports headwear.
What leagues do you have for the pinstripe baseball hats?
This collection of vintage pinstripe snapback hats features the NCAA and the NBA. Two leagues that have tons of nostalgia without a doubt are college sports and basketball. Whether it's the old-school flavor of the college teams and players or the amazing vintage characters from the NBA, these old-school pinstripe snapback hats evoke an emotion of fond memories that can't be beaten.