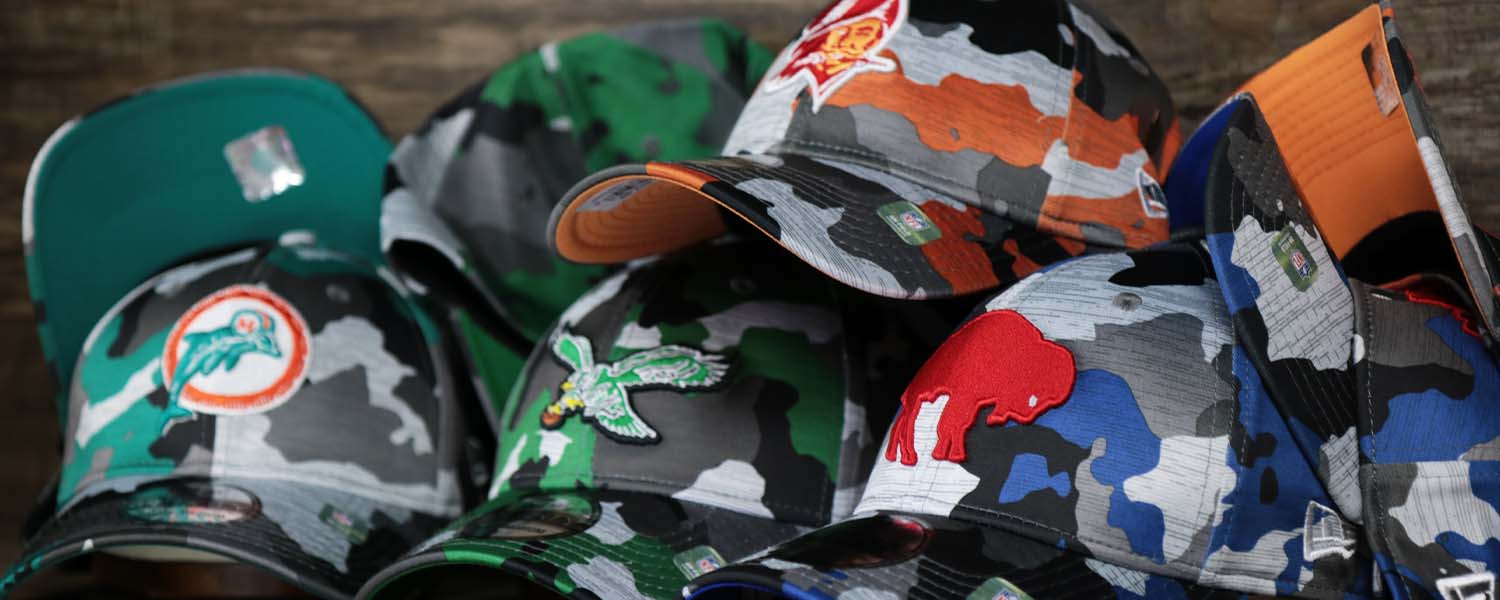 Vintage Summer Training 2022 39thirty Caps | Throwback 2022 Side Line 3930 | Old School FlexFit Summer Training Camp 2022 Caps
What are Retro Side Line 2022 FlexFit Caps?
Retro Side Line 2022 FlexFit Caps are dope FlexFit Caps with Throwback NFL Team Logos. The Summer Training Camp 2022 Vintage FlexFit Caps are designed with a camo colorway with the NFL Teams colors as accents which creates a dope design. Our Throwback Side Line Caps are limited edition items so when our Summer Training 2022 Throwback NFL 3930s run out they won't be coming back. If you a fan of limited edition items or just love throwback NFL caps then you'll love our NFL Summer Training 2022 Retro FlexFit Caps. Grab one Before you miss out!
What are NFL Summer Training Camp Hats?
NFL Summer Training Camp Hats are NFL player worn hats from the Off Season Summer Training Camps. Player Worn NFL Summer Training Hats are made with Moisture wicking technologies so that players stay cool during hot training days and so that you can match your favorite players during those hot summer days. Summer Training Camp NFL 2022 On Field 39Thirtys come with NFL Teams Logos in 3D Raised Embroidery which makes the NFL Training Camp 3930s look great from every angle. While the Summer Training NFL Bucket Hats feature the NFL Summer Training patch embroidered on the back. Like Always Summer Training NFL Hats are limited edition items and will run out so grab one of our 2022 Summer Training NFL Hats today.