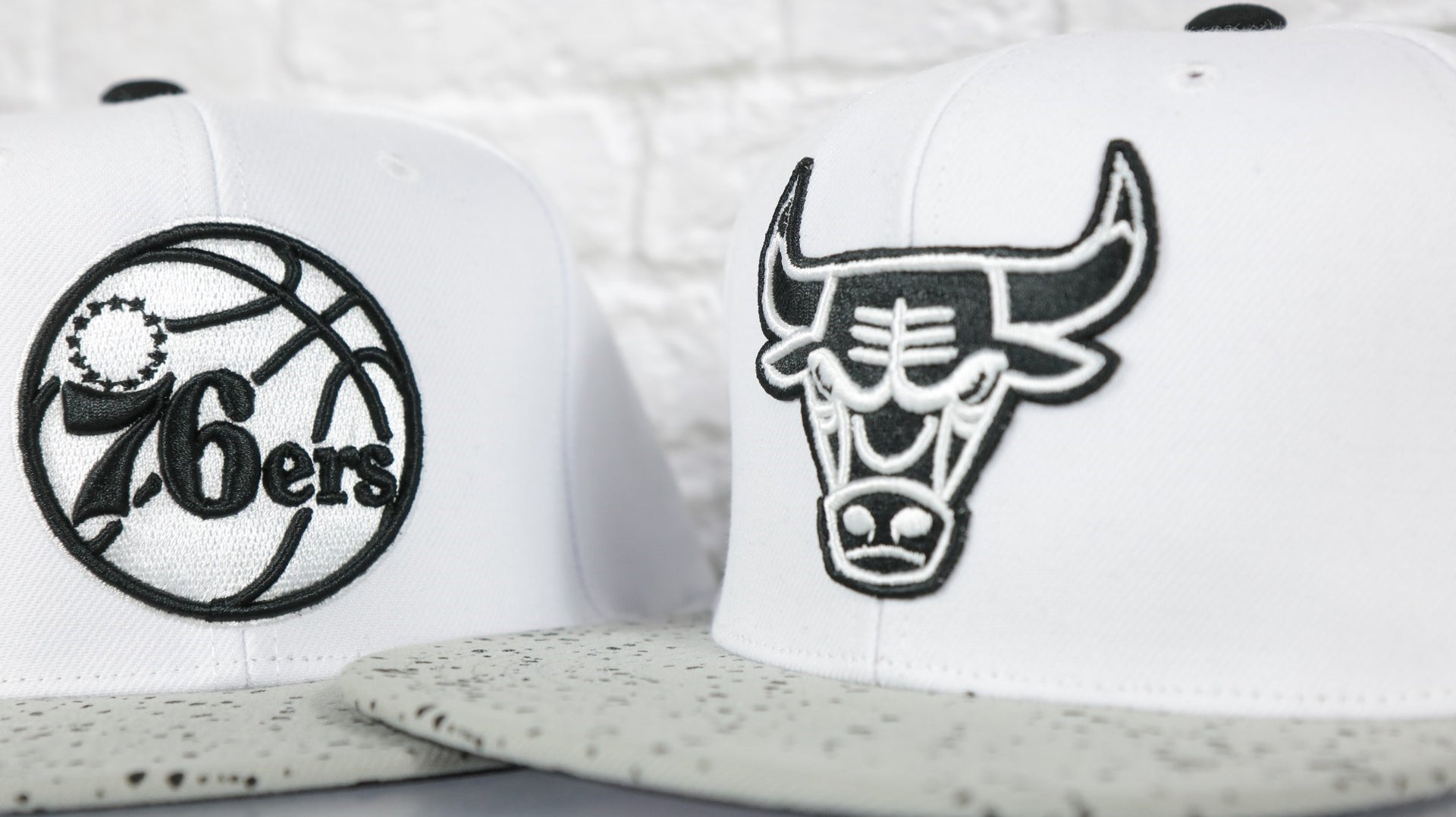 Mitchell and Ness "Cement Top" Snapback Hats
What is the Cement Top hat collection?

The Cement Top Hat Collection is a unique and eye-catching assortment of snapback hats offered by Mitchell and Ness. Known for their exceptional sports apparel and accessories, Mitchell and Ness has created this collection to cater to individuals seeking a distinctive and stylish headwear option.
The defining feature of the Cement Top Hat Collection is its cement top design brim. This design element sets these hats apart, adding an urban and contemporary touch to the overall aesthetic. The cement top brim adds a textured and rugged look to the hats, creating a visually appealing contrast with the rest of the white/silver tone hat.
As snapback hats, the Cement Top Hat Collection guarantees a comfortable and adjustable fit. These hats are equipped with a convenient snapback closure at the back, enabling wearers to easily customize the size and ensure a secure fit for any head size or shape.
With the Cement Top Hat Collection, Mitchell and Ness have successfully merged style and functionality. Whether you're a fan of the brand, a fashion enthusiast, or someone looking to make a statement with their headwear, these snapback hats are a great choice. The combination of the cement top design brim, white/silver tone, and the renowned quality of Mitchell and Ness make this collection a must-have for those seeking a distinctive and fashionable accessory.

What teams are included in this collection?

The Cement Top Hat Collection includes hats representing the Chicago Bulls and the Philadelphia 76ers. These teams are part of the collection, allowing fans of these NBA teams to show their support and represent their favorite team with style.