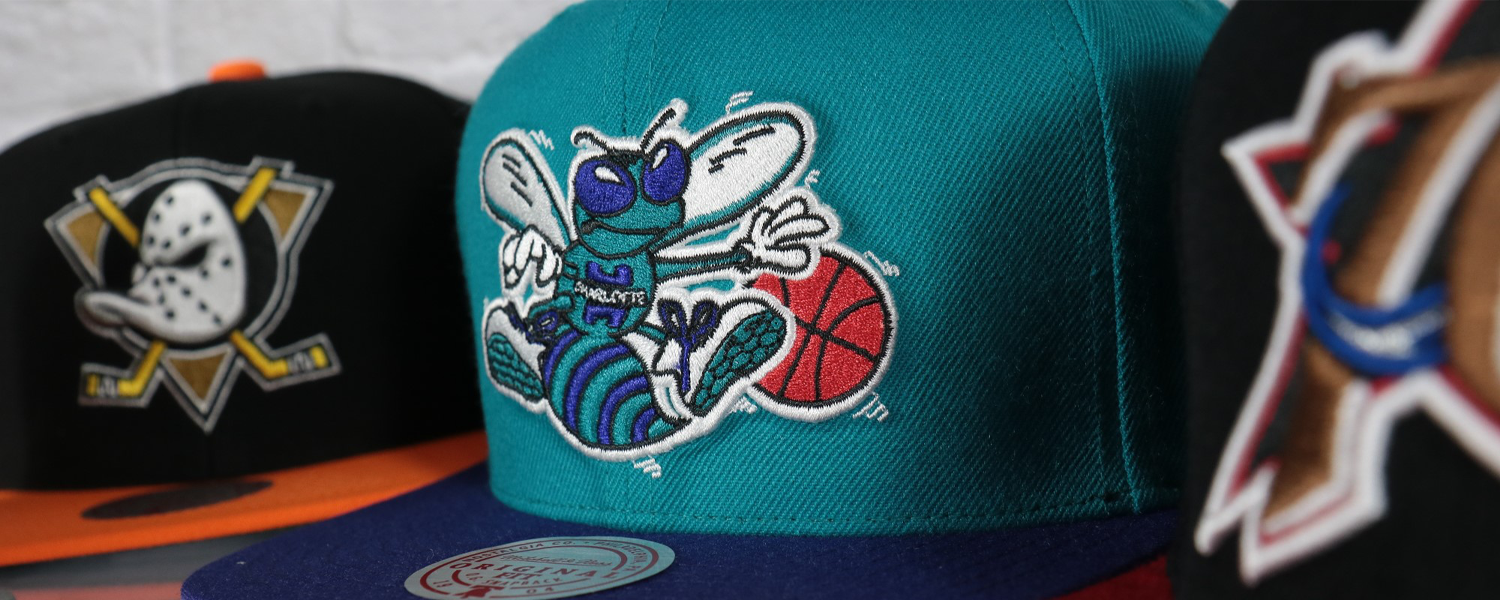 Mitchell and Ness Team 2 Tone Snapback Hats | Two Tone Vintage Snapback Hats
What is a 2 tone snapback hat?
A two tone snaback hat, also known as a 2 tone snapback hat, is a hat that has a different colored crown from brim. Meaning the top portion of the snapback hat is one color and the brim is another color. All of the snapback hats in this collection feature a crown and brim that are different colors, making them two tone. Typically on a two tone hat, whether its a fitted cap or a snapback hat, the button of the hat matches the color of the brim and the adjustable snap (if its a snapback) does as well. This creates some color symmetry in the hat making it more attractive.
What teams are available in this collection?
In the most recent pick-up of this silhouette of snapback hat, we got the Philadelphia 76ers and the New Jersey Nets (who are now known as the Brooklyn Nets).
Who made the hats in this collection?
All the hats in this collection are manufactured by Mitchell and Ness. When it comes to snapback hats, Mitchell and Ness is truly a leader in the industry making some of the most iconic snapback hats of all time. The main thing that makes a Mitchell and Ness snapback hat stand out from other brands is the timeless shape and wide variety of retro teams we all know and love.