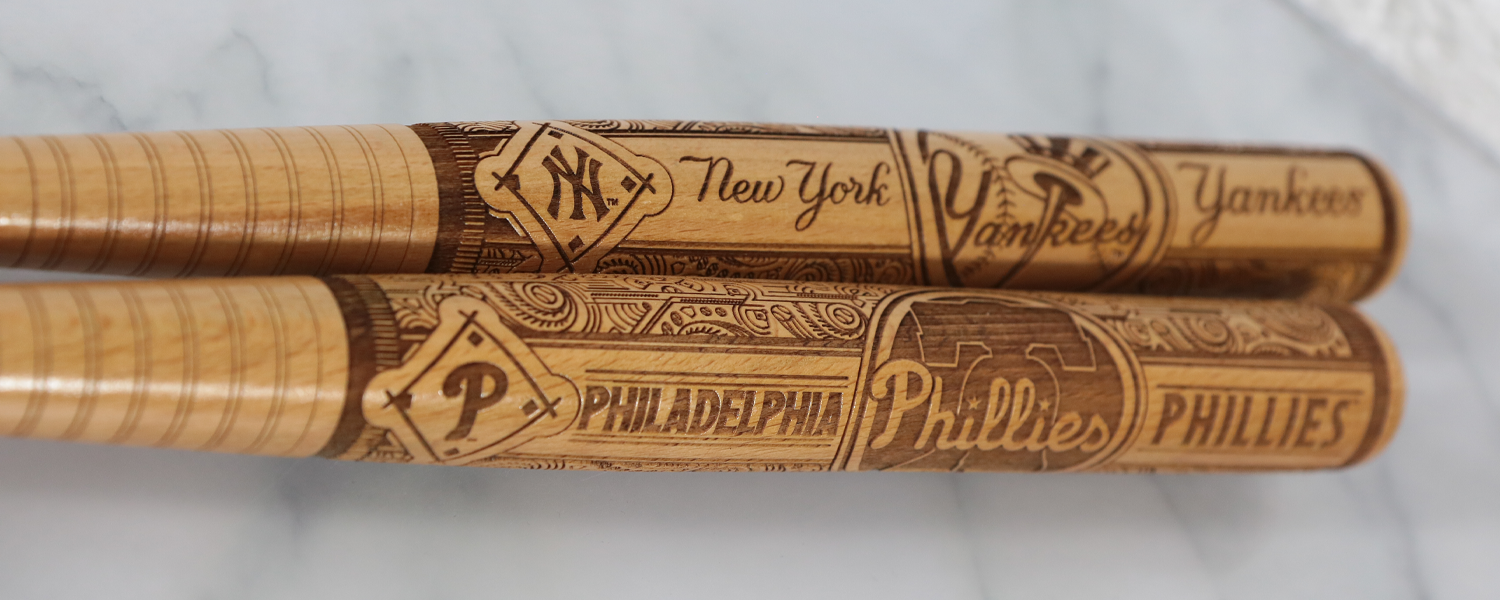 Pillbox Mini Baseball Bats
What is the Pillbox Mini Baseball Bats?

Step up to the plate and add a touch of playful charm to your display with our Pillbox Mini Baseball Bats collection! These compact beauties are designed exclusively for showcasing, allowing you to bring the spirit of the game into your home or office with style and flair.
Individually crafted from hardwood, each mini bat in this collection is meticulously laser engraved with intricate designs. From team logos to iconic graphics, these bats capture the essence of the game in miniature form. Measuring at a perfect 18 inches in length and approximately 1 1/8 inches in diameter, they are ideal for displaying on shelves, desks, or mounted on walls.
The attention to detail doesn't stop there. We've added an enamel pin-laid knob, providing an extra touch of visual interest and making these mini bats truly stand out. With a clear coat of urethane finish, they gleam with a glossy shine, enhancing their aesthetic appeal while ensuring long-lasting protection.
Whether you're a dedicated sports memorabilia collector, a baseball enthusiast, or simply someone who appreciates unique decorative pieces, our Pillbox Mini Baseball Bats are a must-have addition to your display. Showcase them proudly in your sports-themed room, man cave, or office, and watch as they become a focal point of conversation and admiration.
No need to swing for the fences with these mini bats; their sole purpose is to be admired and spark nostalgic feelings of America's beloved pastime. So, step up to the plate and hit it out of the park in the world of decor with our Pillbox Mini Baseball Bats collection. It's time to let your love for the game shine bright!