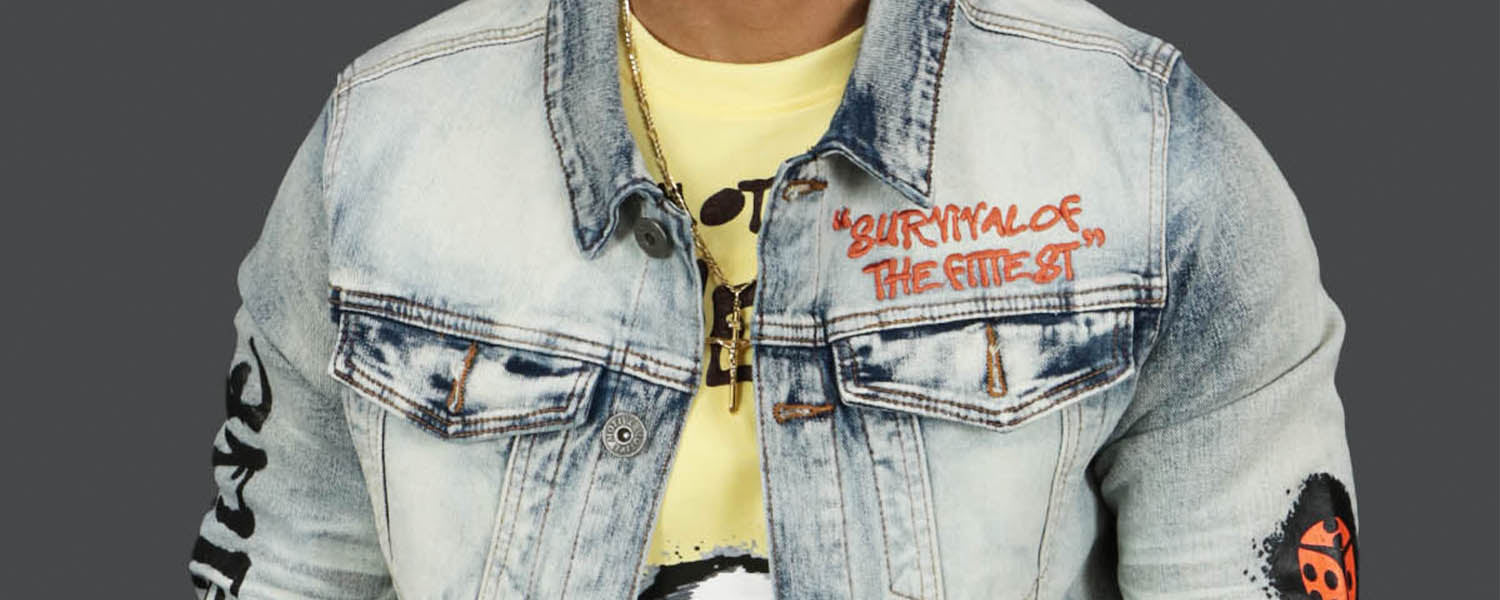 Custom Denim Jackets | Painted Jean Jackets | Denim Trucker Jackets with Designs
No products found
What are Denim Jackets?
Jean Jackets or also known as Denim Jackets are made from cotton fabric that is weaved in a very specific way so that you get that classic denim feel. Trucker Jackets aren't just the material or fabric made with them but the style that is added to them. There are ripped denim jean jackets or distressed denim jackets that are Denim Jackets with holes in them so that they give off a worn, but also cool vibe. You can also have trucker jackets with paint which are known as painted denim jackets. Whatever style you like everyone can agree that custom denim jackets are sick so start shopping for our Custom Denim Jeans today and start getting stylish.
Does a Full Denim Outfit Look Good?
Yes, a full denim outfit also known as a Canadian Tuxedo looks amazing. A complete Denim Outfit consists of Denim Jeans with a Denim Jean Jacket and looks clean. Though a Custom Denim on Denim outfit looks even better! Custom Denim Outfits usually consist of either Distressed Denim Jeans with Distressed Denim Jackets or Custom Painted Denim Jackets with Custom Painted Denim Pants. Some people might say that too much of a good thing is bad, but the Custom Full Denim Outfits proved them wrong. So if you want to start looking and feeling stylish then go on over to our Denim Jeans now.