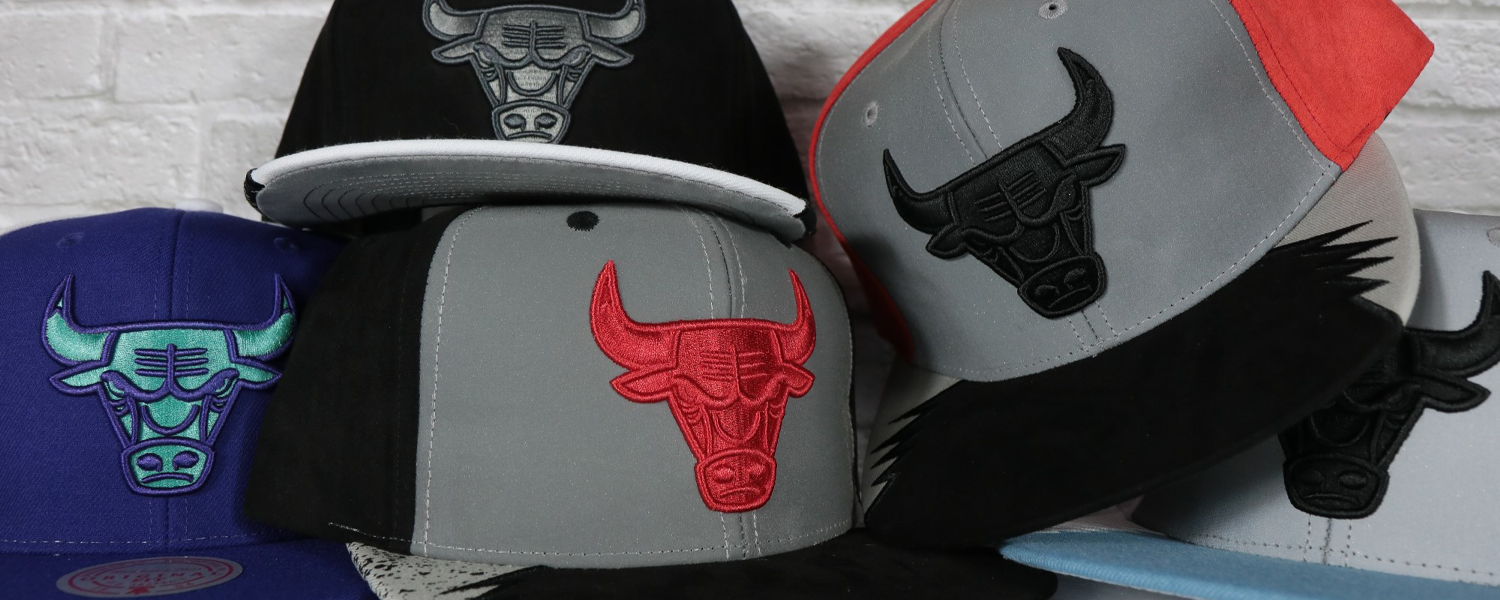 Chicago Bulls Day 5 Sneaker Match Hats
What is the Chicago Bulls Day 5 hat collection?
Get ready to hit the streets in style with the Chicago Bulls Day 5 Sneaker Match Hats collection from Mitchell and Ness! This fun and trendy snapback hat lineup is all about adding a touch of sneaker-inspired flair to your daily ensembles, making it a must-have for every Bulls fan and sneaker enthusiast out there!
Each snapback hat in this collection is thoughtfully designed to perfectly complement popular sneaker colorways, ensuring that your outfit is on point from head to toe. Whether you're rocking classic Air Jordans or the latest kicks to hit the market, these hats are the ultimate accessory to take your sneaker game to the next level!
From vibrant hues to sleek monochromes, our Day 5 Sneaker Match Hats cater to a variety of sneaker styles, giving you endless options to mix and match with your favorite kicks. No more worrying about finding the perfect hat to go with your sneakers – we've got you covered!
Not only do these snapback hats boast eye-catching designs, but they also feature Mitchell and Ness's renowned quality and comfort. The Crown Fit design ensures a snug and comfortable fit, while the snapback closure allows for easy adjustments, so you can focus on flaunting your sneaker game with confidence!
Whether you're cheering on the Bulls at the United Center or strutting through the city streets, these Day 5 Sneaker Match Hats are your ticket to turning heads and standing out from the crowd. Embrace the sneakerhead lifestyle with pride and rep the Bulls like never before!
So, if you're a Bulls fan who's passionate about sneakers, don't miss out on this fun and stylish snapback hat collection. Elevate your style, rock your favorite kicks, and show off your love for the Chicago Bulls with the Day 5 Sneaker Match Hats by Mitchell and Ness! It's time to step up your sneaker game and take it to the next level! 🐂👟🧢