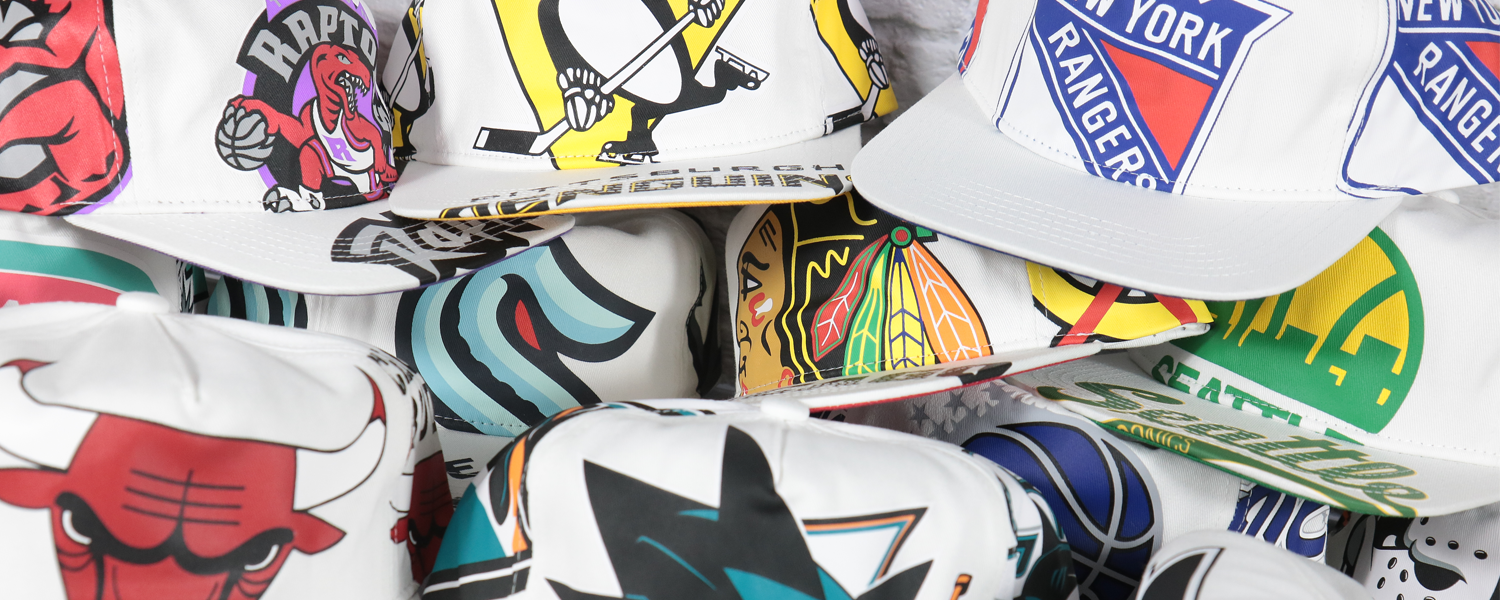 Mitchell and Ness Deadstock Snapback Hats
What is the Mitchell and Ness Deadstock Hat Collection?
Introducing the Mitchell and Ness Deadstock Hat Collection, a captivating fusion of vintage style and sports nostalgia designed for NBA and NHL enthusiasts.
Step into a bygone era with these retro-inspired snapbacks that pay homage to the iconic 90s fashion. Crafted with a vintage 6-panel construction, these hats are an absolute must-have for anyone who adores the golden age of sports culture.
Featuring meticulously embroidered team logos on the crown, these hats proudly showcase your unwavering support for your favorite NBA or NHL team. They serve as a fashionable statement that seamlessly blends your love for the game with a timeless aesthetic.
The flat brim, synonymous with coolness, adds an extra touch of swagger to your outfit, making heads turn wherever you go. Whether you wear it forwards, backwards, or with a stylish tilt, the Deadstock snapback effortlessly elevates your style game.
What sets the Mitchell and Ness Deadstock Hat Collection apart is its historic significance. These hats have been sourced with utmost care, ensuring they remain in pristine condition, just as they were when they first hit the shelves. Each hat is a tangible piece of sports history, transporting you back in time to relive the glory days.
With NBA and NHL fans in mind, these hats are an emblem of the camaraderie, loyalty, and passion that define sports fandom. Whether you're cheering courtside or rinkside, these hats are the perfect companion to amplify your game-day experience.
Don't settle for ordinary headwear. Embrace the extraordinary with the Mitchell and Ness Deadstock Hat Collection. Unleash your inner time traveler, immerse yourself in nostalgia, and become the envy of sports enthusiasts everywhere. Grab your favorite team's hat today and embark on a retro journey that combines your love for the game with unparalleled style.