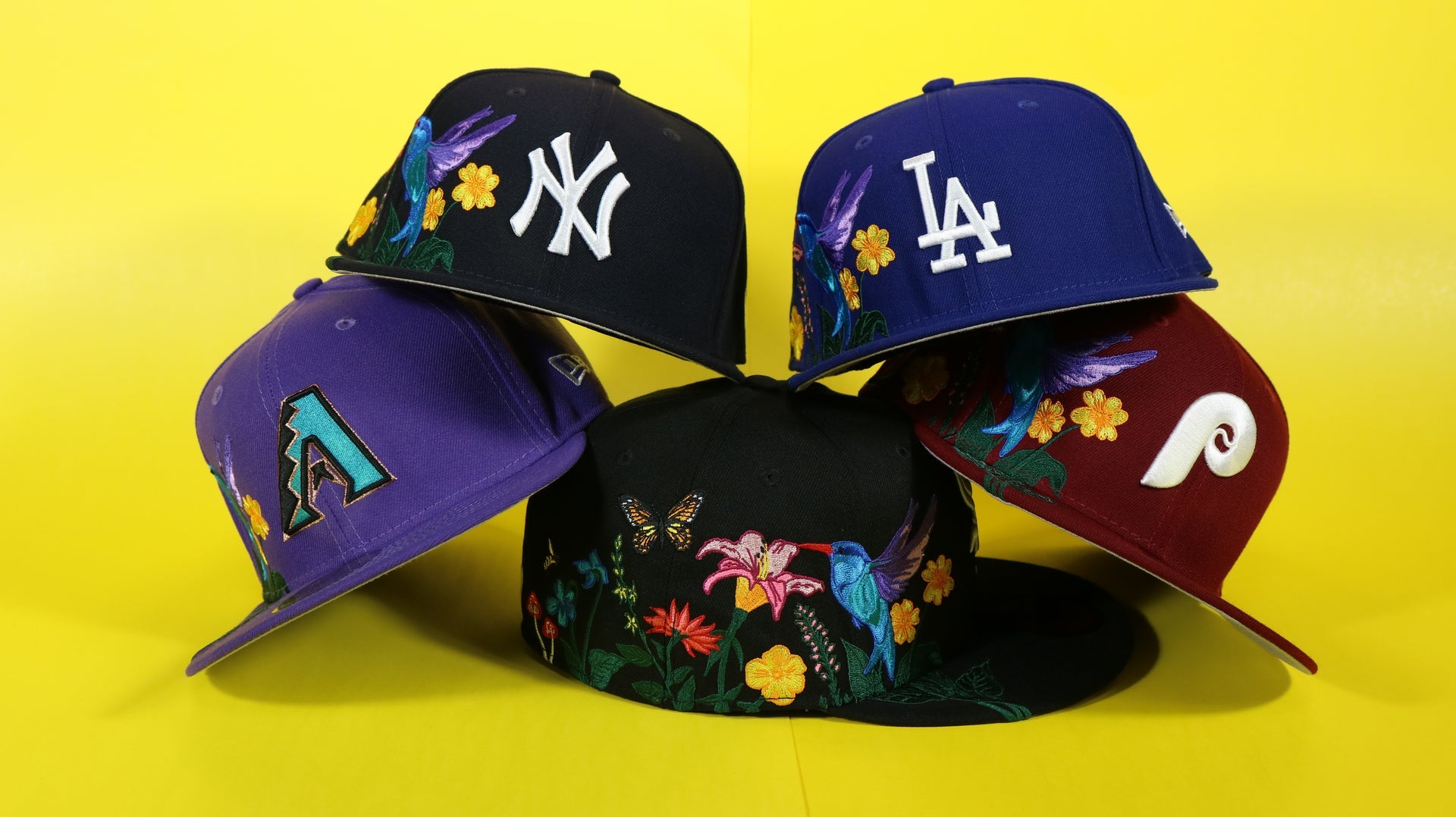 59Fifty Bloom Embroidered MLB Fitted Caps | VIntage MLB Spring Bloom Embroidered 5950 Caps | Fitted Custom Embroidered Bloom MLB 59Fifty Caps
What Are Bloom 59Fifty Spring Floral Embroidered Gray Bottom Caps?
Bloom 59Fifty Spring Floral Gray Bottom Caps are Custom New Era Caps that feature spring floral embroidery. The New Era Floral Bloom Caps features custom Floral Embroidery on the right side of the Fitted Cap that looks dope. All of the Floral Bloom Side Patch Fitted Caps features the classic MLB Gray Bottom that accents Custom Floral Embroidery. The Cooperstown Collection Bloom Side Patch 59Fifty Caps features the Cooperstown MLB Batterman.
What Teams Are Included in the Bloom Side Patch Gray Bottom Caps From New Era?
The Bloom Fitted Caps features a large number of MLB teams and even includes the Cooperstown Logo for some of the featured teams. Some of the teams included in the Bloom Side Patch Drop are the New York Yankees Gray Bottom 5950s With Floral Embroidery, the Cooperstown Phillies Vintage MLB Bloom Cap, and more.