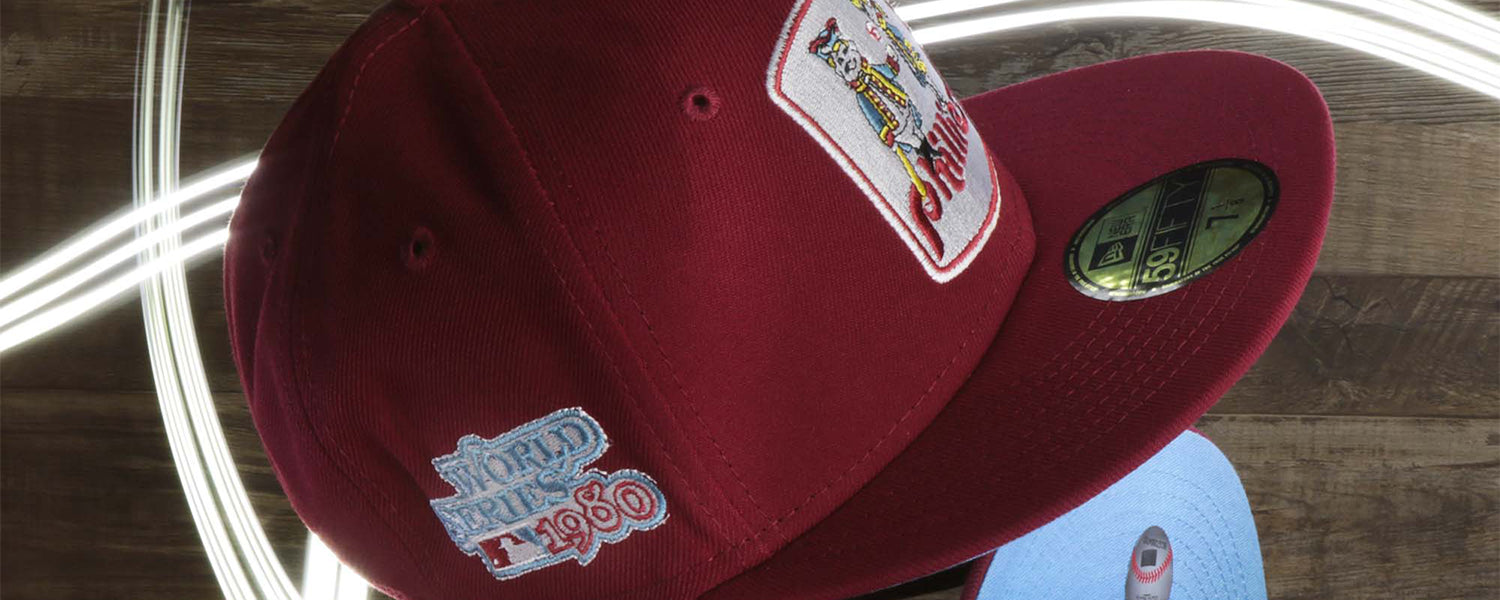 Custom Phil and Phyllis 1970s Fitted Caps | 59Fifty Cooperstown Philadelphia Quakers 1970s Side Patch Caps | Vintage Phil and Phyllis Retro 5950 Fitteds
Elevate Your Retro Fitted Cap Game While Also Showing Some Love The Retro Phillies Mascots, Phil and Phyllis!!!
Before you try to look fresh with the Phil and Phyllis Cooperstown Fitted Caps you should know why these Cooperstown Fitted Caps are dope. Phil and Phyllis were the 1970s Philadelphia Phillies Mascots while the Philadelphia Phillies were also known as the Philadelphia Quakers which is also why the Phil and Phyllis Caps are also known as Philadelphia Quakers 1970s Logo 59Fiftys. These Custom Fitteds Caps also come with the Retro Philadelphia Phillies Colorway which pairs perfectly with the Phillies Old School Logo. All of the Custom Phil and Phyllis 1970s Fitted Caps with Retro Colors feature a Cooperstown Side Patch that is embroidered in the Vintage MLB Quakers Colorway. Though the Cooperstown Side Patch isn't the only thing to have the retro colorway as the Cooperstown MLB Batterman Logo is also embroidered in the Cooperstown Philadelphia Quakers Colors making the Custom Philadelphia Quakers Fitteds look dope from every angle. If you are interested in one of these Retro Phillies Fitted Caps don't wait too long because they are a limited edition item and will sell out.