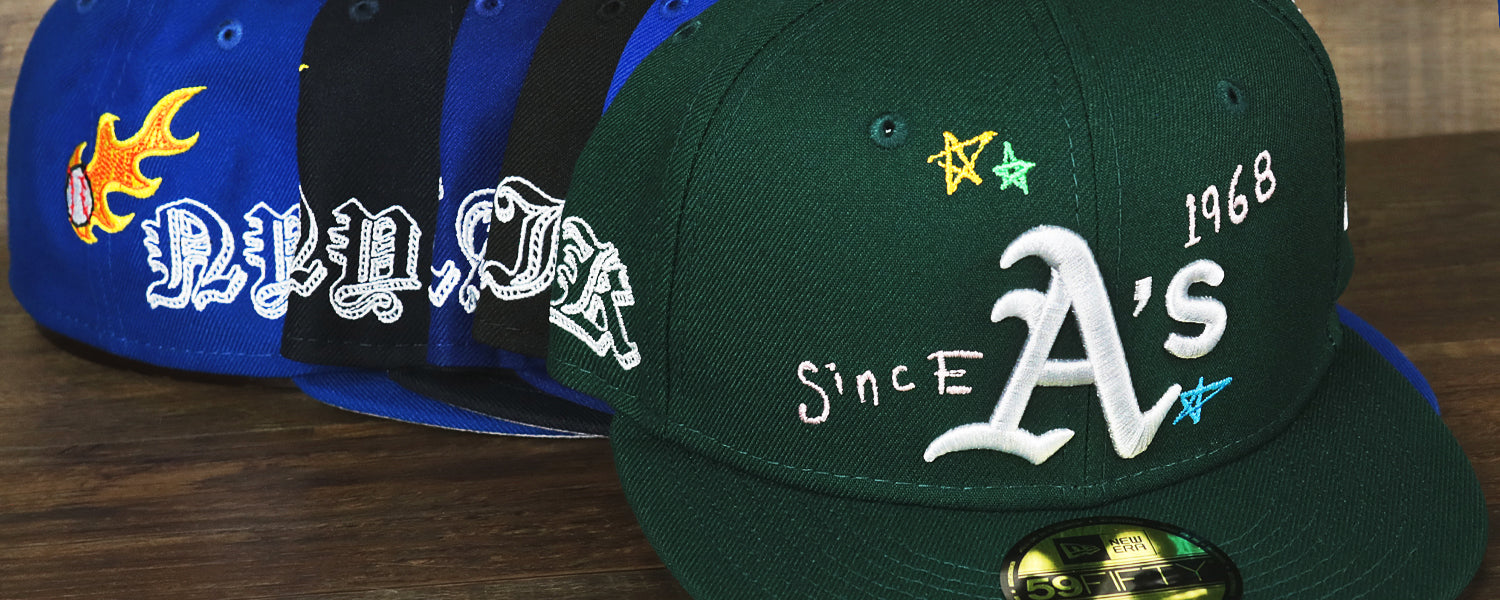 59Fifty Scribble All Over Patch Fitted Cap | Gray Bottom Patch Fitted Scribble Cap | Patches All Over Scribble 5950s
What are 59Fifty All Over Patches Fitted Scribble Caps?
The 59Fifty Scribble All Over Fitted Caps are custom fitted caps by New Era that feature patches and embroidery that look like scribbles. The 59Fifty Scribble Side Patch Fitted Cap features patches all over custom 59fiftys, these patches include star patches all around the Scribble Fitted Cap, two Custom Side Patches, and a World Series champions Side Patch that counts the number of world series that team won in their sport. Every team in the Custom Fitted Scribble Drop features the team's name abbreviated in cursive while next to a flaming baseball side patch or a flaming basketball side patch that depends on what sport the team plays. For most of the teams in the 59Fifty Custom Side Patch Scribble Drop their world series championships side patch features tally marks to count their wins, but the Philadelphia Phillies Scribble All Over Patches Fitted Cap features roman numerals for its World Series Wins Side Patch. If the Custom Scribble Pack Fitted Caps interest you go and shop through the 59FIfty Scribble Drop down below.