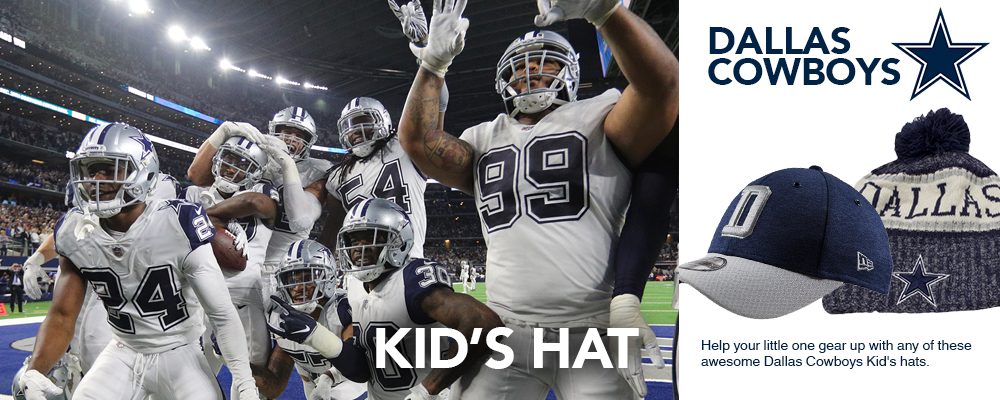 Dallas Cowboys Kid's Hats
Start Your Young One's Football Career Off Right.
With these official youth Dallas Cowboys hats. This collection of Dallas Cowboy's kid's hat is perfect for your child or any special young person in your life that is a supporter of America's team and needs some gear to help honor their favorite team. Help your little one gear up with any of these awesome Dallas Cowboys Kid's hats.